Satyam = Truth?
January 10, 2009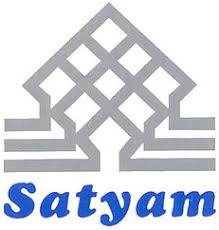 With everybody reeling under the pressure of economic recession, Satyam Computers Limited Chairman Mr.Ramalinga Raju has broke out and confessed his fraudlents. It took exactly only 2 to 3 months to Satyam to fall from the grace after being tagged as one of the IT software majors for several years. Infosys, Wipro, TCS and Satyam are iconic companies for India in software field, who are all believed to be showing up the face of India to the world. Even though it is only a half truth, the failure of Satyam Computers will surely affect the future of other Indian companies, their employees and many other things as now the Indian companies will be doubted for the informations they are providing and their words.
          Let us see the series events happened over last few months for Satyam:
On October 11, 2008:  A news has been came out that World bank has banned Satyam from offshoring work as some spy softwares were installed on workstations inside the bank's Washington headquarters, allegedly by one or more contractors from Satyam Computer Services.
On October 13, 2008: Satyam Computers came out and said that they are not banned by World bank and like any other public and private institutions World bank also experiencing hacking attacks and they are updating their security systems to come over it.
On December 17, 2008: Satyam has announced that it is going to acquire a 100% stake in Matyas properties and 51% stake in Matyas infra, where Maytas is a real estate company. This move was  came under severe criticism from all quarters and from there, there is no looking up for Satyam computers.
On December 18, 2008: Satyam called off the Maytas deal. But it couldn't reverse the fortunes of Satyam as the price of the Satyam shares fell like Domino effect. It couldn't resist the falling of price.
On December 24, 2008: World bank announced that it bans Satyam for 8 years as it has given improper benefits to bank staffs and the lack of documentation on invoices. And the share price of Satyam computers was tumbled like never before hitting the price of Rs.140.40, its lowest in more than 4 years.
On 25th December, 2008: Satyam Computers demanded an apology from World bank for their harsh comments on them but world bank denied to give an apology.
On 25th December, 2008: One of the members of  the Satyam board Mangalam Srinivasan was resigned with the following statement:
I am sending this letter to let you know that while I raised many of the issues related to the procedures and had expressed my reservations during the Satyam board deliberations, I had not cast a dissenting vote against the acquisition of Maytas, for which I take the moral responsibility. Under the circumstances, I am left with no other option but to resign effective immediately from the board, a privilege I had cherished.
On December 28, 2009: Satyam has hired DSP Merrill Lynch to conduct a review of the company's "strategic options" to enhance shareholder value.
 On January 1, 2009: Chief Minister of Andhra Pradesh Mr. Y S Rajasekhara Reddy has given clean chit to Satyam and has made the following statement:
As far as I understand, Satyam wanted to take over Maytas but had to retreat following objections. The issue is not concerned with us and we have got no problem whatsoever with their actions.
On January 7, 2009: Satyam Computers chairman Mr. B. Ramalinga Raju resigned as its chairman and confessed the financial fraudulents done by him. With the level of fraud done by him was so high, the medias started to term Satyam Computers as India's Enron. Here is the full text of Raju's resignation letter [1],[2].
         This came as a shock to all, if not for the whole nation but for the Indian IT industry, SEBI, Indian government, share traders and more importantly employees of Satyam. Nobody would have guessed this even in their wild dream. Here are some important financial confession given by former Satyam Chairman:
1. The balance sheet carries as of September 30, 2008

a) Inflated (non-existent) cash and bank balance of Rs 5,040 crore (as against Rs 5361 crore refglected in the books)

b) An accured interest of Rs 376 crore which is non-existent

c) An understated liability of Rs 1,230 crore on account of funds arranged by me

d) An over stated debtor position of Rs 490 crore (as against Rs 2651 reflected in the books)

2. For the September quarter (Q2) we reported a revenue of Rs 2,700 crore and an operating margin of Rs 649 crore (24 per cent of revenues) as against the actual revenues of Rs 2,112 crore and an actual operating margin of Rs 61 crore (3 per cent of revenue). This has resulted in artificial cash and bank balances going up by Rs 588 crore in Q2 alone.
In the last two years a net amount of Rs 1,230 crore was arranged to Satyam (not reflected in the books of Satyam) to keep the operations going by resorting to pledging all the promoter shares and raising funds from know sources by giving all kinds of assurances (Statement enclosed, only to the members of the board). Significant dividend payments, acquisitions, capital expenditure to provide for growth did not help matters. Every attempt was made to keep the wheel moving and to ensure prompt payment of salaries to the associates.
PARTIES AFFECTED:
Employees and Shareholders of Satyam: With 53,000 employees working in Satyam, the dependents may well go over 1 lakh people. There is no clear picture for them as of now, they are just looking out for oppurtinities in other IT firm. But with most of the firms following the hiring freeze policy, it will be difficult for them to find a job. With no cash balance it is very difficult for Satyam management to provide salaries from this month. If reports are to be believed each month  Satyam is giving approx. 580 Crores rupees as Salary. With their cash balance at 320 Crore it's nearly impossible to give salary to their employees.
        The condition of shareholders of Satyam were bleak as the share hit a rock bottom price of 6 rupees before closing on in the margin of 23 rupees. Even I thought of investing in Satyam shares some 4 months back when it was trading at the price of 400. Now think about the people who have bought the share anywhere near 200. There is a 90% loss for them. And there is no way Satyam will trade at a price it was traded some 20 days ago(Rs.200) in next 2 years.
 IT industry:
       With the IT industry has been already going through a bad phase due to the economic slowdown, this news will do more damage to it, which already already showing the signs of tiring. Even though the clients will not doubt every Indian company now, there is a possibility that they will analyze more before having ties and giving away the project to any Indian company. But this may also present the oppurtinities for other Indian IT firms to grab the offers from the Satyam clients, who are disappointed with their vendor.
Indian Companies:
         This event will surely have a great impact on Corporate India as each and every institution will be suspected over their assets, their results and all kinds of finiancial things. But with Indian corporates having the reputation of good management and credibility they may survive this phase.
Traders:
       Investors are forced to think, analyze and be more alert before buying a share. With already the markets are trading at the low level, this will make the situation even worse, with investors will adopt the policy of safety first.
RESPONSIBLES:
Mr. Ramalinga Raju and Board of Directors:  To keep up the good name and to make their share a attractive bet Raju has inflated the cash balance of the company. As the Raju's letter which states that
None of the board members, past or present, had any knowledge of the situation in which the company is placed. Even business leaders and senior executives in the company, such as Ram Mynampati, Subu D T R Anand, Kesab Panda, Virender Agarwal, A S Murthy, Hari T, S V Krishnan, Vijay Prasad, Manish Mehta, Murali V, Sriram Papani, Kiran Kavale, Joe Lagioia. Ravindra Penu Metsa, Jayaraman and Prabhakar Gupta are unaware of the real situation as against the books of accounts. None of my or managing directors immediate or extended family members has any ideas about these issues.
But  it's really hard to believe that  none of the other directors doesn't know any of these amounts over these years. Even if it is true means then we can blame those directors for their negligence and ignorance. But is blame is enough? The answer will be a big NO. Because it is not about them. It's about the life of lakhs of people. Their life is gone. They are cheated by these white-collared job people. So a severe punishment must be given to them.
PricewaterhouseCoopers: The auditors of Satyam computers were the biggest culprits in this fraud. It seems liked they have okayed all the accounts of the Satyam just like that, whenever they are submitted. They have been auditing the SAtyam accounts for more than 3 years but they are not found the inflated amount and understated liabilities will evoke laugh from all quarters. A severe punishment must be handed out to them too, so that it will be the lesson to other auditors in the country.
Road Ahead:
It will be tough time for the Indian companies for a short period, if not for a long period. They must prove their credibility in international markets to gain projects from them.
SEBI will put some amendments to the existing bills, else enact new bills to have the corporate governance under its control. But the thing is that it about adhering to the rules enacted, whch will bear the benefits to everyone.
Satyam share is going to replaced by Sun Pharma in BSE and Reliance Infra is going to replace it in NSE. There will be massive change in the administration level in Satyam.
Investors will not believe the cash books shown by the companies and will investigate on that before putting their money.
Whatever the management of Satyam does, it will surely take a atleast 2 years to cover any amount of the lost ground. There is a fear that many other companies will be like Satyam. So some investigation will go on their cash balances and their assets.
Indian IT companies will be required to show more accountability and grittiness to attain the confidence of their clients.
      So the Satyam has proved that we can't belive anybody blindly, how big his or her stature is. Let us hope that this will not tarnish our image in the world stage, our companies will put up a brave fight in this situation.